EFITMENT Pro Belt Drive Indoor Cycle Bike with Monitor – IC028
EFITMENT Pro Belt Drive Indoor Cycle Bike with Monitor – IC028
Power your way to better health and fitness with the IC028 Pro Belt Drive Indoor Cycle Bike with Monitor by EFITMENT. This stylish exercise bikes comes with a 4-way adjustable seat and height adjustable handlebars to provide a personalized comfort fit so you can cycle in the best position for your needs. With an inseam range of 29.1 inches to 37.5 inches and a Max user weight of 275 pounds, this cycle bike will fit a wide variety of exercisers. Equipped with adjustable pedals straps, this exercise machine will keep you secure while you power through your most challenging rides. The belt driven friction resistance system combines a quite riding experience with little maintenance requirements. The 48.5-pound flywheel will test your performance limits and provide generous momentum to help sustain your power and force production. Hand pulse sensors will help you track your heart rate, while the convenient water bottle holder placed on the side of the bike frame under the handle bars makes hydration quick and easy. The battery powered forward mounted meter display keeps track of your distance while you ride. Transportation wheels allow for easy product movement. Strengthen your health and fitness with the EFITMENT IC028 Pro Belt Drive Indoor Cycle Bike with Monitor. Product User Manual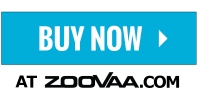 Description
Power your way to better health and fitness with the IC028 Pro Belt Drive Indoor Cycle Bike with Monitor by EFITMENT. This stylish exercise bikes comes with a 4-way adjustable seat and height adjustable handlebars to provide a personalized comfort fit so you can cycle in the best position for your needs. With an inseam range of 29.1 inches to 37.5 inches and a Max user weight of 275 pounds, this cycle bike will fit a wide variety of exercisers. Equipped with adjustable pedals straps, this exercise machine will keep you secure while you power through your most challenging rides. The belt driven friction resistance system combines a quite riding experience with little maintenance requirements. The 48.5-pound flywheel will test your performance limits and provide generous momentum to help sustain your power and force production. Hand pulse sensors will help you track your heart rate, while the convenient water bottle holder placed on the side of the bike frame under the handle bars makes hydration quick and easy. The battery powered forward mounted meter display keeps track of your distance while you ride. Transportation wheels allow for easy product movement. Strengthen your health and fitness with the EFITMENT IC028 Pro Belt Drive Indoor Cycle Bike with Monitor.
48.5 POUND FLYWHEEL– This exercise bike comes equipped with a 48.5-pound flywheel which provides maximum resistance while keeping your ride smooth and steady.
LEATHER RESISTANCE SYSTEM – The Leather pad resistance system provides a quieter training experience while also keeping maintenance to a minimum.
MULTI ADJUSTABLE SEAT AND HANDLEBARS – Create your perfect riding position with the multi adjustable seat and handle bars.
HAND AND PULSE SENSORS – Track your performance with ease using the hand pulse censors to measure your heart rate.
METER DISPLAY – Track your workout progress in real time with the mounted meter display system.
Additional information
| | |
| --- | --- |
| Weight | 135 lbs |
| Dimensions | 43.7 × 11 × 34.6 in |
| Sku | IC028 |
| UPC | 857861004735 |
| Product Dimensions | 50.8L x 19.7W x52.9H inches |
| Product Weight | 123 lbs. |
| Max User Weight | 275 lbs |
| Digital Monitor | Speed/Avg, Speed/ Max, Speed, Calories/ Rpm, Pulse/Avg Pulse |
| Adjustable Seat | 4-Way: Up / Down & Forward / Back |
| Drive Mechanism | Belt Drive |
| Pulse Monitor | Yes |
| Flywheel-weight | 48.5 lbs. |
| Foot Pedal Style | Caged |
| Inseam Height Min/Max | MIN: 29.1 – MAX: 37.5 inches |
| Transportation Wheels | Yes |
| Emergency Stop Brake | Yes |
| Warranty | 3 Year Manufacturer |