EFITMENT Squat Exercise and Glutes Workout – SA022
EFITMENT Squat Exercise and Glute Workout – SA022
Target your glutes, quadriceps, and hamstrings with the SA022 Squat Assist by EFITMENT. This assisted body weight machine has two-way adjustable handlebars with anti-slip padding, a two-way adjustable seat, and wide textured pedals for optimal comfort. For even more stability, adjust the end cap levelers to achieve optimal balance on any home surface. Use this machine to improve your total body strength and function. This product offers a great solution for those looking to increase their hip mobility and balance by strengthening muscles around your leg joints. Squat safely and confidently as you tone muscles in your upper and lower body while staying in proper form to prevent injury. Step on to the pivoting foot pedals that support a wide range of motion, which makes it more comfortable to squat on the machine. Take advantage of the durable metal frame that can support up to 220 lbs. Increase your squat intensity by adjusting the 12 levels of hydraulic-powered resistance as flex and lower your hip. Use the LCD monitor to track your essential workout data, including total time, squat count, and calories burned. Product User Manual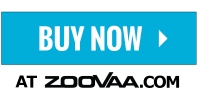 Description
Target your glutes, quadriceps, and hamstrings with the SA022 Squat Assist by EFITMENT. This assisted bodyweight machine has two-way adjustable handlebars with anti-slip padding, a two-way adjustable seat, and wide textured pedals for optimal comfort. For even more stability, adjust the end cap levelers to achieve optimal balance on any home surface. Use this machine to improve your total body strength and function. This product offers a great solution for those looking to increase their hip mobility and balance by strengthening muscles around your leg joints. Squat safely and confidently as you tone muscles in your upper and lower body while staying in proper form to prevent injury. Step on to the pivoting foot pedals that support a wide range of motion, which makes it more comfortable to squat on the machine. Take advantage of the durable metal frame that can support up to 220lbs. Dismount the squat machine to safely adjust the 12 levels of hydraulic-powered resistance. Use the LCD monitor to track your essential workout data, including total time, squat count, and calories burned.
HYDRAULIC RESISTANCE: Cycle between 12 levels of hydraulic resistance after you safely dismount the squat machine. Each level makes it progressively harder to flex and lower your hips.
ASSISTED SQUAT MOTION: This machine supports you as you perform a controlled squat motion (14.37 inches) against hydraulic resistance. This movement targets muscles in your lower body and shoulders as you perform controlled squats.
STURDY DESIGN: This squat assist machine is made out of heavy-duty metal can support a maximum user weight of 220 lbs.
OPTIMAL STABILITY: Increase your stability with the wide pivoting pedals, two-way adjustable seat, and two-way adjustable handle bars with anti-slip grip. Take advantage of the end cap levelers keep machine grounded on a variety of home surfaces.
PERFORMANCE DISPLAY: Keep track of vital workout information during your exercise session. Track total time, squat count, and calories burned.
Warning: The hydraulic cylinder on this rower is designed to be used up to 20 minutes per exercise session. Allow at least 20 minutes in between sessions for the hydraulic cylinder to properly cool down.
Caution: Hydraulic cylinder can generate excessive heat after long periods of use, making it unsafe to touch. Allow the cylinder to cool before moving the rower.
Additional information
| | |
| --- | --- |
| Weight | 29.76 lbs |
| Dimensions | 44.09 × 8.66 × 8.66 in |
| Sku | SA022 |
| UPC | 857861004391 |
| Product Dimensions | 41.73L x 19.29W x 42.91H inches |
| Product Weight | 26.46 lbs. |
| Max User Weight | 220 lbs |
| Digital Monitor | Total Time, Squat Count, and Calories Burned |
| Tension System | Hydraulic |
| Resistance Levels | 12 Resistance levels |
| Adjustable Seat | Forward & Back Only |
| Stride Length | 14.37 inches |
| Foldable | Yes |
| Warranty | 1 Year Manufacturer |